Quotation calculation of individual parts and assemblies
Calculate offers quickly and comprehensibly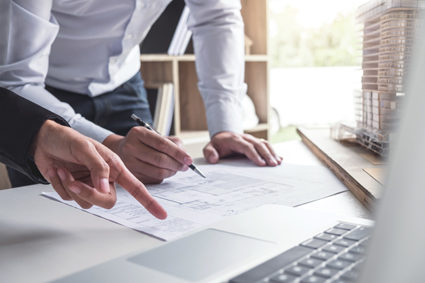 HSkalk is our solution for an effective quotation calculation of individual parts and complex assemblies. The user has the possibility to use a fast preliminary calculation based on empirical values or to calculate the target times with the HSi solutions to determine the planned time.
Individual modification for a flexible calculation
Overhead rates and the structure of the calculation can be modified so that the calculation scheme can be individually customized to your pricing. Fixed product or customer-specific overhead rates can be used automatically. Special direct costs such as design, fixtures or transport can also be taken into account in HSkalk. An address management supports you in the direct sending of quotations.
Calculation of complete assemblies
A BOM editor enables you to create or copy multi-level BOMs. For each item, you can choose whether you want to estimate effort and costs, access existing calculations, or use the HSi solutions for calculating planned times. Detailed production, material and special costs as well as a modifiable surcharge calculation support price negotiations and make-or-buy decisions.
Information system for evaluation
The information system integrated in HSkalk enables a customer- and period-related evaluation. In this way, the number of items and services requested and ordered can be determined quickly and reliably.
HSkalk is your solution, if these are your requirements:
Optimal calculations for resilient decisions
High degree of automation in preliminary costing
Simple mass data changes
multilinguality
Uniform calculation basis
Illustration of all technological processes of steel construction, mechanical manufacturing and assembly
Your advantages:
Fast web-based preliminary costing and precise results
Traceable and reusable calculations
Simple, individual modification options
Short implementation time due to high degree of prefabrication and automation
Rapid return on investment (ROI)
High level of negotiation security with customers and suppliers
Uniform calculation basis
Reduction of the subjective factor
Seamless integration into the existing IT environment and intuitive usability
That's what our customers say:

To meet the increasing demands of production, one needs high precision, quality and cost optimisation. However, it is first necessary to become familiar with the process for executing such a task. This requires reliable figures, in order to make potential customers an attractive offer. For this reason, Hötten lndustrie & Services relies on an innovative quotation calculation method with reliable target times. With the adaptive calculation and planning tools from HSi the costing employees and production planners of the custom machine manufacturer and toll manufacturer can generate reliable quotations and exact production plans in a short time.more
Talk to us!