Work planning with exact target times
Time saving planning of expenses with HSplan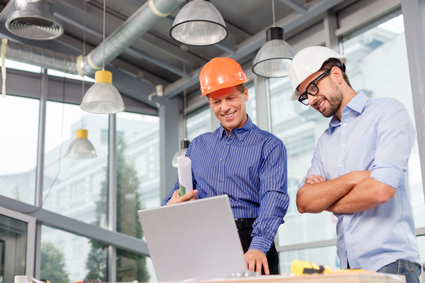 HSplan is our solution for transparent and comprehensible work planning with exact planned times. Tailored to the needs of work preparation, HSplan increases the quality of your target times and process documentation while reducing the subjective factor at the same time. Our HSi technology base is used for this, in which all common manufacturing processes, such as turning, milling, drilling, grinding, eroding, gear cutting, welding and assembly, are already stored with industry-standard cutting and time values. In addition, the HSi technology base can be modified to suit specific company requirements.
For transparent and traceable work preparation
With HSplan every calculation step is documented so that the results can be traced at any time. The definition of the technological sequence and the determination of the planned time are graphically supported throughout. The CopyBox function is available for the transfer of operations with stored calculations. Each calculation step can be traced in a calculation log.
Connection to ERP solutions
The use of standards or part-related calculation processes can greatly reduce the work involved in work planning and costing. To prevent double data storage, a connection or integration to existing ERP systems is also possible. Finished solutions are available for SAP, BAAN, eEVOLUTION, FEPA, GODYO P/4, IFOS, INFOR, INFORMING, NAVISION, PSIPENTA and WINCARAT.
HSplan is your solution, if those are your requirements:
• Increase the quality of your planned times
• High degree of automation
• Simple mass data changes
• multilinguality
• Uniform calculation basis
• Illustration of all technological processes of steel construction, mechanical manufacturing and assembly
• Transparency and traceability of your planned time determination
Your advantages:
• Consistent, web-based and largely automatable mode of operation
• Exact and fast work planning and determination of planned time
• Consistently high quality of the target times
• adherence to delivery dates and optimized cost planning
• Uniform calculation basis
• Traceability and transparency in calculation, production and work progress
• Reduction of the subjective factor
• Seamless integration into the existing IT environment and intuitive operability
That's what our customers say:

Rommelag specialises in the manufacturer of custom machines for the pharmaceutical industry, such as aseptic filling systems for liquids and semisolids. For every order, the employees have to create production plans with reliable planning times. The planning tool HSplan/ES, which is integrated in the existing IT infrastructure, helps them do their job.more

It is not always necessary to re-invent the wheel. That is why LiebherrAerospace in Lindenberg sought a solution to create greater efficiency and transparency concerning modifications of series components for aircraft landing gears. The supplier decided to supplement the ERP system with the planning tool HSplan from HSi. The tool plays a key role with respect to the change process for production planning, since it not only takes aspects of design feasibility and quality assurance into account, but also keeps track of the resulting costs.more

One-off and small series manufacturers constantly have to calculate a large number of different production parts on mechanical machine components. This production planning process can be optimised with the help of a planning system.more
Talk to us!