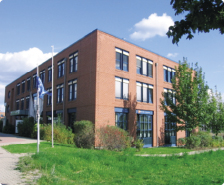 We make ourselves strong for your success!
Since our foundation in 1995, we have developed into an innovative and powerful software company. Companies of all sizes and from all industries use our programs to calculate planned times and optimize their production.
Through customer proximity and lasting business relationships, we know very well the requirements for an exact and fast determination of planned and target times. This know-how helps us to further expand and strengthen our market position in the field of planned time determination. It also forms the basis for the development of further adaptive software systems. The advantages of exact times and their use in all subsequent systems help us to further increase customer satisfaction.
Qualified employees with extensive experience in manufacturing technology ensure continuous further development of the software. A combination of experienced practitioners and young university graduates ensures innovative and practice-oriented solutions.
These developments are supported by close cooperation with universities, technical colleges and industry-related scientific and research institutions.
Our knowledge for better planning
The most important basis of a calculation or a work plan are precisely determined planned times. This is exactly what we take care of. The HSi technology base contains finished process modules that already contain cut and time values. In just a few days, we can fine-tune the technology base to your company.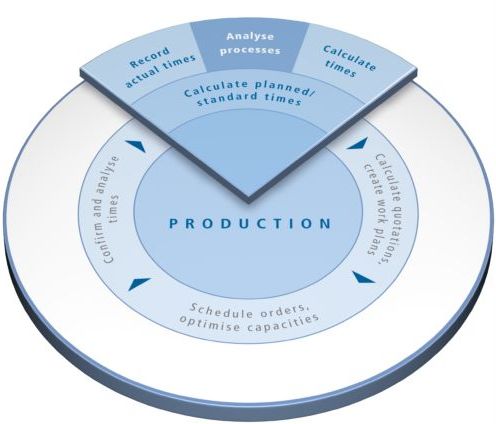 If you would like to evaluate processes with a system of predetermined time, our analysis tool is at your disposal. The results of REFA time recordings can also be integrated into the technology base.
Whatever the basic data obtained, we offer the ideal user interface for calculation and planning. Both stand-alone and integrated in PPS/ERP systems.
All our solutions are characterised by:

Short implementation times
Simple handling
Advanced, web-based applications
Perfect integration into the existing IT environment
Modular program structure

Practice and theory optimally combined
You can achieve more together than alone!
That's why we trust a constantly growing network. We participate in current developments via further education and research institutions or initiate such developments ourselves in the interests of our customers. Furthermore, we cooperate with partner companies that are active in peripheral areas so that we can offer you a wide range of services.
And, of course, our partners also include ERP companies that accompany the integration of our special solutions into your business IT landscape.
We continue to grow - gladly with you!
Are you looking for a new, broad field of activity? Then you have come to the right place. Because we offer young, but also experienced employees a wide range of opportunities. Especially production engineers with a focus on "work preparation" will find interesting, challenging tasks in the development and application of our programs - in very close cooperation with our customers.
If you are just finishing your school education and are interested in the development of information systems, then apply to us for an apprenticeship as an IT specialist for application development. But we also have interesting and challenging tasks for students and graduates.
Are you interested?
Then get in touch with us! We are always pleased if you introduce yourself to us without a specific job advertisement or if you submit a proposal for your semester, bachelor, master or diploma thesis.