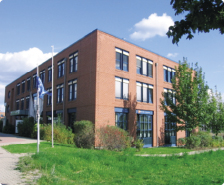 We're
getting
stronger
for
your
success
Since our company was founded in 1995, we have developed into an innovative and effective software company with head office in Erfurt. Companies of all sizes and from all industries use our programs to calculate planned times and optimise their production.
Customer proximity and sustained business relations have enabled us to acquire unrivalled know-how on the requirements for accurate and fast calculation of planned and target times. This know-how is now used to expand and strengthen our market position in the field of planned time calculation further. It also forms the basis for the development of additional adaptive software systems. This enables our customers to take advantage of exact times in all subsequent systems and so increase customer satisfaction.
Qualified employees with extensive experience in production technology ensure continued further development of the software. A combination of experienced pros with lots of industry experience and young university graduates provides for innovative solutions based on practical experience.
These developments are supported by close cooperation with universities, technical colleges, and science and research institutes with close ties to industry.
Our
knowledge
for
better
planning
Precisely determined planning times are the most important basis of calculation or work plan. That's what we take care of. The HSi-technology basis holds ready-made process modules which already contain cutting- or time parameters. We are able to finely adjust in thechnology basis according to your company's needs in a few days.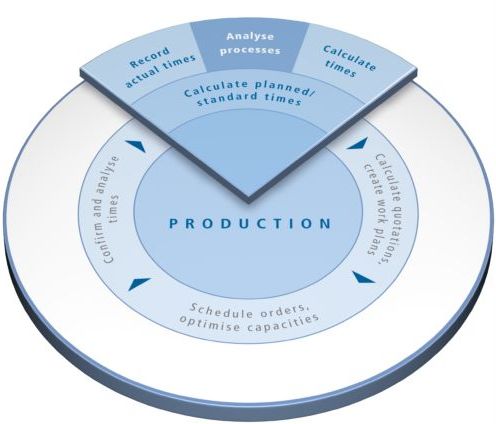 Use our analysis tool to evaluate processes with a system of preset time. Results from REFA-time recordings may also be integrated into the technology basis. However your basic data were acquired, we offer the ideal user interface regarding calculation and planning - both, stand-alone and as well as integrated into a PPS/ERP-system network.
All our solutions are characterised by:

Short implementation times
Simple operation
Future-proof, Web-based applications
Perfect integration in the existing IT environment
Modular program structure

Feel free to contact us at any time.
You can reach us at our main office in Erfurt at any time. We would be happy to provide you further information. Use our call-back service, and we would be happy to call you back during our office hours between 8:00 and 17:00.
Your contact person in Erfurt:
HSi GmbH
Flughafenstraße 12
99092 Erfurt, Germany
phone: +49 (0)361/43 02 97 50
fax: +49 (0)361/43 02 97 75
e-mail: info@hsi4m.com
Dipl.-Ing. Lutz Stähr
managing director
Dipl.-Ing. Andreas Heß
managing director
Dipl.-Ing. Michael Franke
sales and project manager / REFA expert
Christian Müller
sales and project manager
Your contact person in Austria:
Technical office
Ewald Pichler
Production- and process optimisation
Tool technology
Admonter Straße 7
8940 Liezen
Phone: +43 (0)664 527 0537
Email: ewald.pichler@liezen.at
A perfect combination of practical experience and theory
Together, we'll achieve more!
That is why we trust our constantly growing network. Owing to our contact with training- and research facilities, we benefit from the latest developements or even initiate them in the interest of our customers. In addition, we are cooperating with partner companies which offer their services in peripheral topic areas, in order to present a broad service offer to you.

Of cource, ERP-Enterprises which may assist you in implementing our special solutions to your business-IT landscape also belong to our partners.