Intuitive order control
For optimum capacity planning in production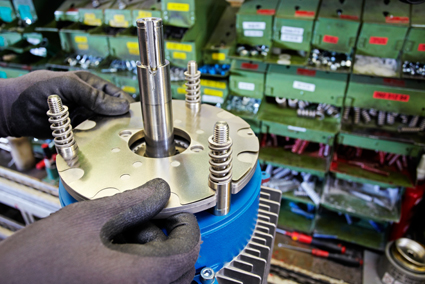 For an effective scheduling and control of orders as well as for an optimal capacity utilization we offer our easy-to-use system HSauftrag. The solution enables employee- and workplace-related capacity planning and workshop control, so that your resources are always optimally used. This increases your production capacity utilisation and the transparency of your production processes and enables you to make reliable deadlines.
Transparent and Traceable Planning
During scheduling, a planned date is automatically assigned to each operation, taking into account the transition times between the workplaces. A planned capacity is allocated to each workplace via the operations calendar and shift models. The situation resulting from capacity and utilisation is shown to the day and provides the decision support for rescheduling, outsourcing or changing the shift model.
Reliable Deadline Information
The automatic rescheduling function allows unmanned rescheduling of orders, taking into account existing capacities, the priority of the production order and the target date. For the dispatchers, this saves an enormous amount of time while at the same time ensuring that deadlines are met.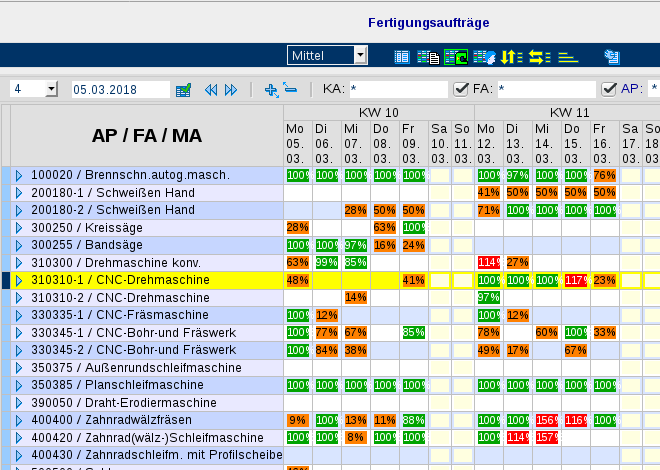 Scanning or Paperless Feedback
In addition to the conventional method of providing feedback by scanning barcodes, HSauftrag also features paperless feedback. The worker sees the available operations on the mobile tablet or industrial terminal and simply selects one operation for feedback. Employees are relieved and changes made by the dispatcher are immediately visible and effective.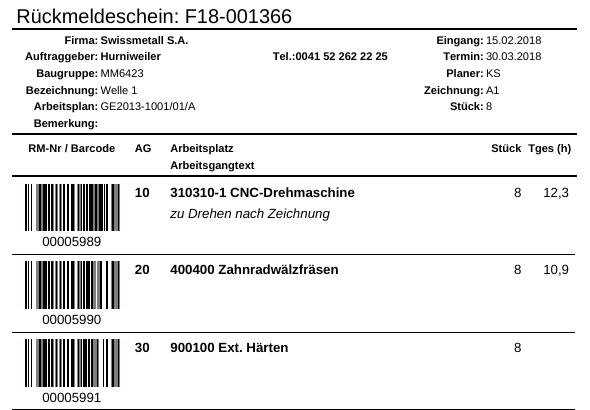 Profit or Loss
You compare the pre-calculated times and costs with the actual values in simultaneous and final costing. The deviations are transparent both for the entire order and for the individual operation, under- and overruns are displayed.
Your requirements:
• Increased transparency, capacity utilisation and adherence to schedules
• Reduction of throughput times
• Planning for machines and manual processes
• Easy to use
• Multilingual system
Your advantages and benefits:
• Time saving, efficiency increase and relief the employee through simple and intuitive handling
• Realistic deadline information and better capacity utilisation through planning against limited resources
• Higher adherence to delivery dates through transparent order progress
• More transparency through employeeand workplace-related capacity planning
What our customers say:
The use of continuous IT solutions is by no means reserved for larger manufacturing companies. Adaptive calculation and order control systems are also suitable for smaller contract and individual manufacturers who produce simple components and small systems with supposedly manageable lead times. Exact and comprehensible offer calculations and complete transparency in order control contribute significantly to flexibility in the workshop and offer planning reliability and competitiveness.more

To use tools economically, a timely and flawless regrinding or sharpening of drills, form, hob and thread cutters as well as cutter heads is advisable. This improves the cutting properties of the tools and extends their service life considerably, which supports production. Additionally, up to 75 percent of the purchase costs can be saved. more

A medical device manufacturer's mould production was looking for a comprehensive IT solution to cover every-thing from calculation to production plans and order pro-cessing. HSi installed a solution that ensures high trans-parency in the production processes.more
Talk to us!