HSi technology basis for the determination of planned time
For your calculation and planning reliability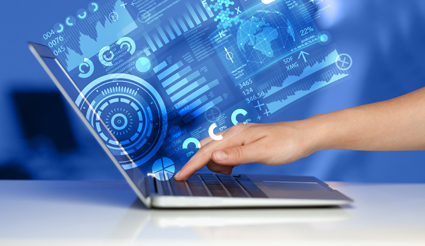 Our solutions for determining planned times and target times as well as for order control and order planning are based on our HSi technology. It provides preconfigured process modules with all necessary rules and industry-standard cutting values for all common mechanical processing methods, such as turning, milling, drilling, grinding, eroding, gear cutting, welding or assembly.
Uniform calculation basis
Exact planned times are the basis for a reliable quotation calculation and work planning. The finished HSi technology basis provides basic values and planning logic for all processes, which can also be modified in the specialist department without the need for IT. Planned time values and formulas determined with time recording systems can also be transferred to the HSi technology basis. They create a uniform and central calculation basis for all users. Changes to the technology basis are automatically incorporated into current calculations and become effective in existing calculations and work schedules through mass data changes and repeat calculations.

Exact calculation of complex processes
They only describe the geometry, the desired quality and the starting material of the part to be manufactured. The system takes the cutting values from the technology basis, makes the cutting division and calculates the main, non-productive and set-up times, taking into account the technological boundary conditions. All calculation steps are documented in detail. In this way, questions can be answered quickly and specifically. By using adaptable standard or complex part-related calculation processes, the work involved in work planning and costing can be extremely reduced.
The procedures shown:
HSi Technology Base: Structure of the Drilling Process Module

• turning
• milling
• boring
• grinding
• eroding
• gear cutting
• planing
• knock
• Grooving
• cutting
• Sawing
• Welding
• Bending/edging
• coating
• assembly
Your advantages:
• Consistent and largely automatable mode of operation
• Easy updating of the technology base in the specialist department
• Exact work planning and determination of planned time
• Uniform calculation basis
• Can be used immediately and modified for specific companies
• Reduction of the subjective factor
• Seamless integration into the existing IT environment and intuitive operability
Talk to us!