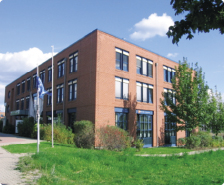 We make ourselves strong for your success!
Since our foundation in 1995, we have developed into an innovative and powerful software company. Companies of all sizes and from all industries use our programs to calculate planned times and optimize their production.
Through customer proximity and lasting business relationships, we know very well the requirements for an exact and fast determination of planned and target times. This know-how helps us to further expand and strengthen our market position in the field of planned time determination. It also forms the basis for the development of further adaptive software systems. The advantages of exact times and their use in all subsequent systems help us to further increase customer satisfaction.
Qualified employees with extensive experience in manufacturing technology ensure continuous further development of the software. A combination of experienced practitioners and young university graduates ensures innovative and practice-oriented solutions.
These developments are supported by close cooperation with universities, technical colleges and industry-related scientific and research institutions.