Automatic qualification of target times by processing NC data
To ensure that the best available target time is available at any time in the work plan, data from the NC programming are included in the target time calculation in addition to the time determination with the HSi process modules. In addition to the program runtime, information on the clamping device, the number of tensions, measuring points and tools used can be transferred. These data are imported and processed by an interface into the HSi system. A recalculation of the SAP work plan is then automatically triggered. By means of the repeat calculation all existing work steps are executed again and in one work step (e.g. in the set-up and clamping unit) the NC-based planned times are calculated. This qualifies not only the runtime optimisation but also the set-up and non-productive times. Optionally, the responsible work planner is informed by e-mail.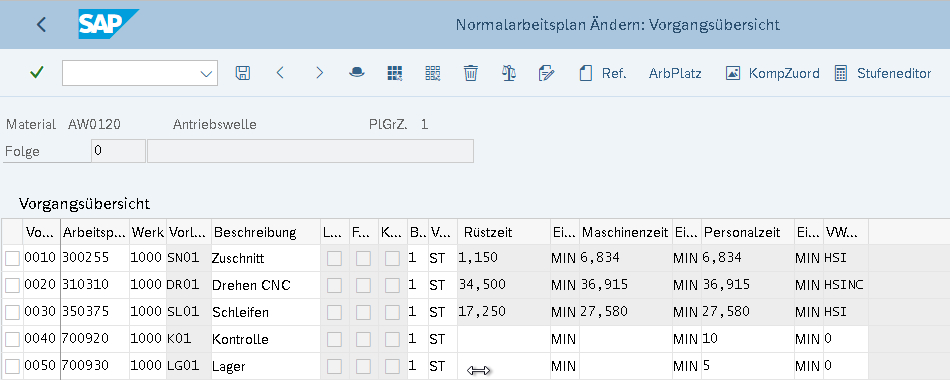 The following information, for example, can be imported and used for piece and set-up time calculation:
• Workplace
• NC main time
• NC secondary processing time
• Number of tools used
• Number of tool changes
• Number of measurements
• Number of voltages
• Clamping devices and
• Workpiece weight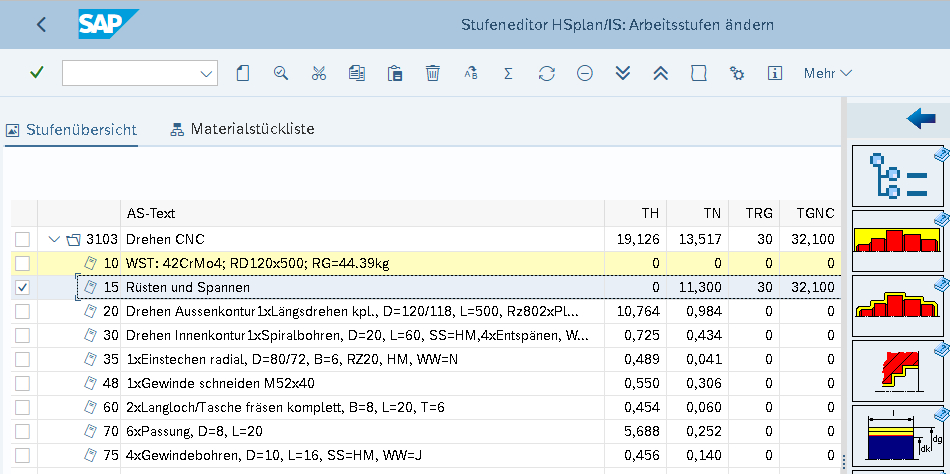 The HSnc solution with automatic NC data transfer and processing reduces the workload of the work and production planners. In addition, incorrect entries are significantly decreased and the time quality in the work plans is continuously improved.
Your advantages and benefits:
• Saves time and relieves the strain on employees
• Reduction of incorrect entries
• Automatic improvement of the time quality in the work plans
• Increased transparency and traceability
Talk to us!