For an effective offer calculation of individual parts and assembly structures our HSkalk is employed. The user has the option to utilise a quick estimate based on experience or to calculate the technology and target times with HSi-processing modules. Variable surcharge rates  can be included in the price formation according to your wishes. Special direct costs like construction, equipment or transport are also taken into account. An address-management supports you with the direct sending of offers.
Complete assemblies and products
A bill of materials-editor allows you to create or integrate multi-stage bills of materials. For each position you can choose whether to
estimate efforts and costs
use existing calculations or
calculate with HSi-processing modules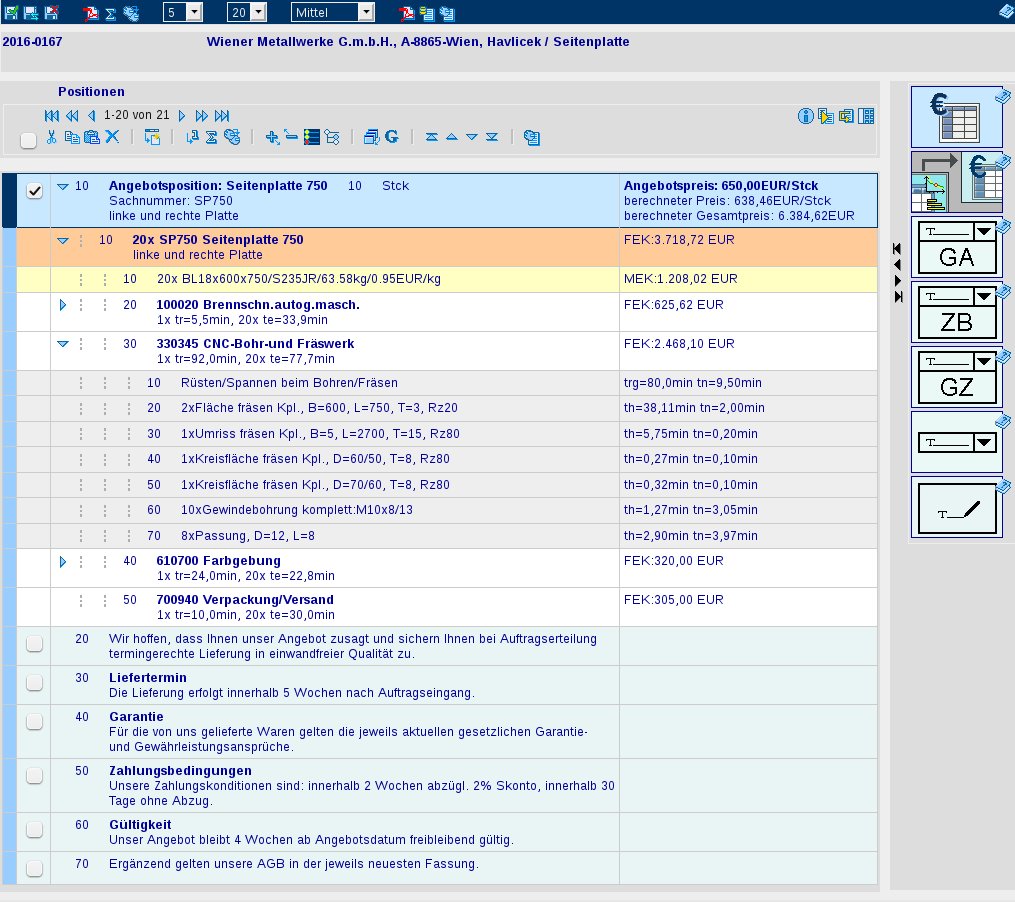 Offer calculation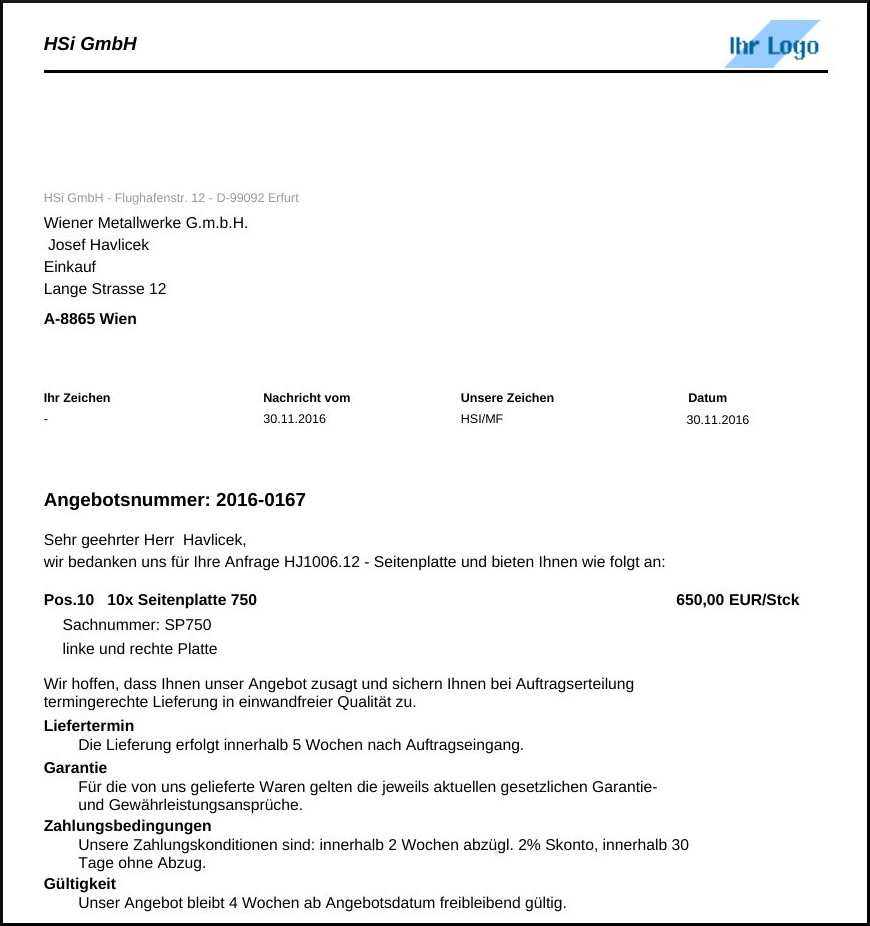 Report offer letter

Your Advantages:
Fast calculations and precise results
Comprehensible and reusable calculations
Simple individual modification possibilities
Short adoption time owing to a high degree of prefabrication, fast ROI
User Reports
Constantly exact planning times
Tisora Sondermaschinen GmbH
In order to counteract dumping prices, Tisora GmbH focuses on exact quotation costing. In the future, HSplan shall be used to map the current manufacturing situation, leading to optimized quotations.
Read more
Old-style calculation has served its time
Georg Maschinentechnik GmbH & Co. KG
Quick and exact calculation is becoming increasingly important – especially when it comes to new parts. Up to now, customers had to rely on empirical values derived from experience when preparing quotations for complex assembly groups. By using the rule-oriented HSi-Technologiebasis®, they now have the opportunity to calculate offers in a "production-related" manner.
Read more
References





Further Products