For scheduling and controlling of orders and to optimise capacity utilisation we offer you the easily operated system HSauftrag. Employee- and workplace related capacity planning allows to plan your available resources accurately to the day. You increase the transparency in the production process and get reliable target dates. Simultaneous costing allows you to keep an eye on the cost development.

Rapid and Uncomplicated Order Creation
With HSauftrag, orders can be collected rapidly and simply. The transfer of existing articles e. g. with CopyBox from the part list, from work flow sequences from quotes or from work plans, saves valuable time.
The order calculation delivers the exact plan costs including material costs, production costs and extra costs.
Similar articles from different orders can be arranged and combined to production batches. As a result, set-up costs and cycle times are reduced.
Transparent and Predictable Planning
The transitional periods between the work stations will be considered and each work flow will automatically be assigned a deadline plan.
A capacity plan is assigned to every work station through a business calendar and shift module.
The overall situation resulting from dispatch and capacity will be shown up on a daily basis as well as giving decision-making help for
re-scheduling, outsourcing or a change to the shift module.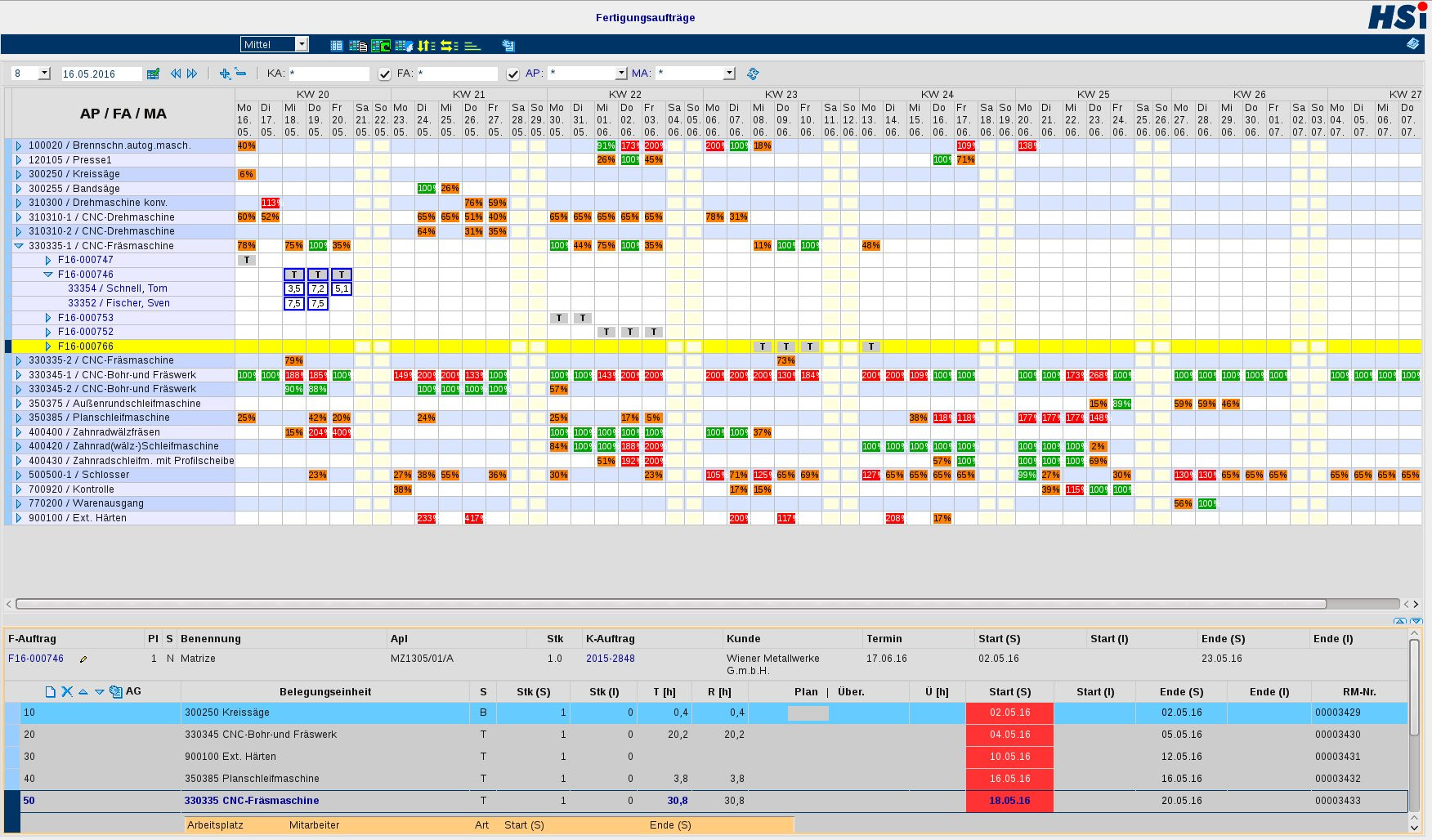 Order or Work Station Related Planning Board
During re-scheduling, the capacity load undermining the resulting processes of the orders can be seen on the planning board and changes can be made as necessary.
Quick Preparation of Production Documents
With the release to production, the relevant documentation will be created. Business specific adaptation regarding the layout, degree of detail and barcode of the production documentation is possible.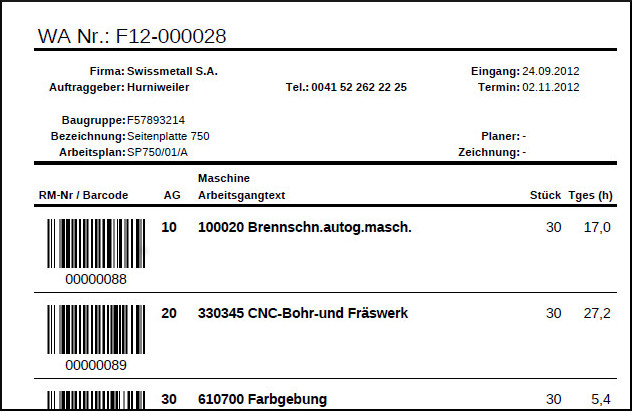 Feedback Card
Your Advantages:
Easy to Operate
Easily adaptable to business specific features
Better adherence to delivery dates through transparency of the work process
More transparence in the production process
Better capacity utilisation

User Reports
More planning security in the machine centre
Miele & Cie. KG
At the machine centre of Miele & Cie. KG in Gütersloh, planning security with regard to deadlines, capacities and costs are a key factor for the work preparation in order to achieve a high efficiency in manufacturing technology. The department acts as an internal service provider on the basis of capacity- and process data. The calculation via two adaptive planning solutions led to a production increase of up to 15 percent and improved adherence to schedules significantly.
Read more
Higher efficiency in manufacturing
ADD Antriebstechnik Dittrich GmbH
Traceable planning as well as transparency in production is one of the key tasks of a manufacturing company. Therefore, ADD Antriebstechnik Dittrich GmbH usually faces high levels of customer demands regarding scheduling, flexibility and an optimized cost/performance ratio. They develop and put into practice innovative machinery from a single source with all respective parts being built in-house. In order to maintain competitiveness on a global market the company successfully uses the software package HSauftrag for effective job order planning, production control and accounting.
Read more
References




Further Products